Welcome to the
Castello di Santa Maria Novella
The ideal Tuscan retreat for B&B and special events.
The thousand year old castello stands proud on the highest point between Florence and Siena admist the rolling hills and verdant valleys of the Chianti region, with unspoilt 360 degree panoramic views. It is ideally situated to visit the many historically important towns and cities like Siena, Lucca, San Gimignano, and Florence. It is about 30 minutes from Florence Airport and 60 minutes drive from Pisa airport.
It was carefully restored and modernised by the current owners with the participation of local builders and artisans reflecting the style and original tradition of this unique site. This magnificent historic monument hosts weddings, family reunions, executive board meetings and other special events. The castello is family run, and sisters Livia and Marta Zanzotto along with their cordial staff will welcome you and ensure you have the perfect stay.
So whether you would like to have weekend away, or organise an event, you will be looked after in true Italian style and everything will be done to ensure you have a memorable stay.
The castello estate, 250 acres of vineyards and olive groves, is a working farm and produces it's own wine, extra virgin olive oil, Vin Santo and honey.
Bed & Breakfast
Choose from one of our elegant 19 rooms and suites. Each one is unique
and full of charm.
Book An Event
The ultimate venue for your private and unforgettable event. We will look after every detail so you can
look after your guests.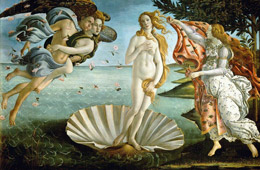 See Tuscany
Florence, Pisa, Siena, San Gimignano,
and Lucca are all within easy reach
of the castello.
I was gifted with a glorious dinner in the court yard of the Castello di Santa Maria Novella. It was a birthday experience I will remember for years to come.

Ruth (guest)
I would like to thank you again for your great hospitality and flexibility. The castle is fully equipped and everything is decorated with such a good taste.

Remco (guest)
Still each day we look back with a smile on our wedding day. It's hard to describe with how much pleasure and warmth we feel when we look back at our stay at Castello di Santa Maria Novella.

Charlotte and Dirk-Jan (guests)
This most beautiful architectural complex is now reliving new splendour thanks to the Zanzotto family who, after acquiring it in 1987, has restored it, and made it their own private residence, but setting aside a large part of it for enjoyment by the public.

De Gustibus magazine - Hotels and Holiday Farms
Surprise seizes the visitor entering this majestic edifice.

De Gustibus magazine - Hotels and Holiday Farms
One of the most extraordinary architectural complexes in the area.

De Gustibus magazine - Hotels and Holiday Farms
The castle is in fact a perfect corner for conferences, meeting and special events such as weddings.

De Gustibus magazine - Hotels and Holiday Farms